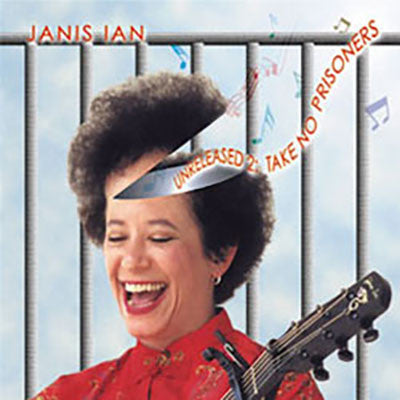 Unreleased 2: Take No Prisoners
- MP3 Digital Download (1999)
---
IMPORTANT: Please read this information regarding downloading audio files to your phone or tablet.
Listen to "Arms Around My Life."
Listen to "Take No Prisoners."
Tracks
Arms Around My Life
Black Crow Flying
Here In The City
Still Waiting For Love
Childhood Hero
Everything Was Beautiful
Solitaire
The Old Man's Shoes
As Far As Lonely Goes
You Don't Know My Heart
Georgia
You're Too Late
Marion Amidst The Roses
Holes
Nightmare Mountain
Don't Rush The River
Take No Prisoners (introduction)
Take No Prisoners

The basics: Like Unreleased 1: Mary's Eyes, this CD is a compilation of worktapes, demos, and live recordings made from 1972 right up to last year. The first CD in this series was so successful that we decided to do a follow-up! Each song in the Unreleased series has extensive liner notes discussing how and/or why it was written, with tidbits about the musicians & co-writers.
The inside scoop:
When it came time to choose the songs, Janis did what she'd done for the first one - made a list of everything she wasn't embarrassed by, then picked her favorites.
A lot of these songs are things I thought should have been cut by someone else by now, but for some reason never were. The final song, "Take No Prisoners", was originally recorded on Revenge with an amazing band that included Steve Gadd, Willie Weeks, and Matt Rollins. The first time I did a show solo, years later, I automatically put this song in as the closer. When I reached the instrumental, I suddenly discovered I was all alone on stage - no drummer to start the solo, no bass player to continue it, no lead guitarist to bring me back to the vocal part. I panicked, and just started playing the first thing that came into my head. It felt very much like falling off a cliff, wondering if you'll break every bone in your body! Since that time, I've become much more confident as a guitarist, and Philip Clark and I now look forward to the guitar solo as a chance for us to truly work as a team, with Philip handling most of the guitar effects and playing off my ideas. 
---
Share this Product
---
More from this collection