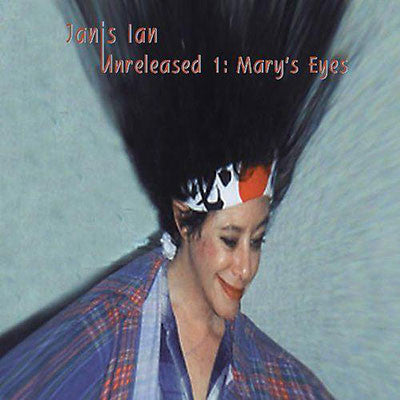 Unreleased 1: Mary's Eyes
- MP3 Digital Download (1998)
---
IMPORTANT: Please read this information regarding downloading audio files to your phone or tablet.
Listen to "Roses For The Damned."
Listen to "La Cienega Boulevard."
Tracks
Roses For The Damned
Tune That In
Do Wrong, Do Right
Mary's Eyes
Way Of The Land
Make A Man Of You
Paris In Your Eyes
We Endure
Lone Ranger Days
Forever Young
Unwinding
On The Way To Me
Cosmopolitan Girl
La Cienega Boulevard
Morning Alone After You

The basics: Recorded at various times (1971-1997); created as a special offering for fan club and website members.

The inside scoop: Remember - this was 1998. No iTunes. No high speed. Very little digital world. Most of my fans were not on line; almost none of the overseas fans were. I decided to hold an online holiday sale event. When I posted a bulletin board note asking what the fans would most like to see offered in the saler, heading the list (just before boxer shorts, oddly enough) was a CD of unreleased material. I asked them to send in the songs they wanted to hear, and compiled the album out of their suggestions and a few of my own.
---
Share this Product
---
More from this collection