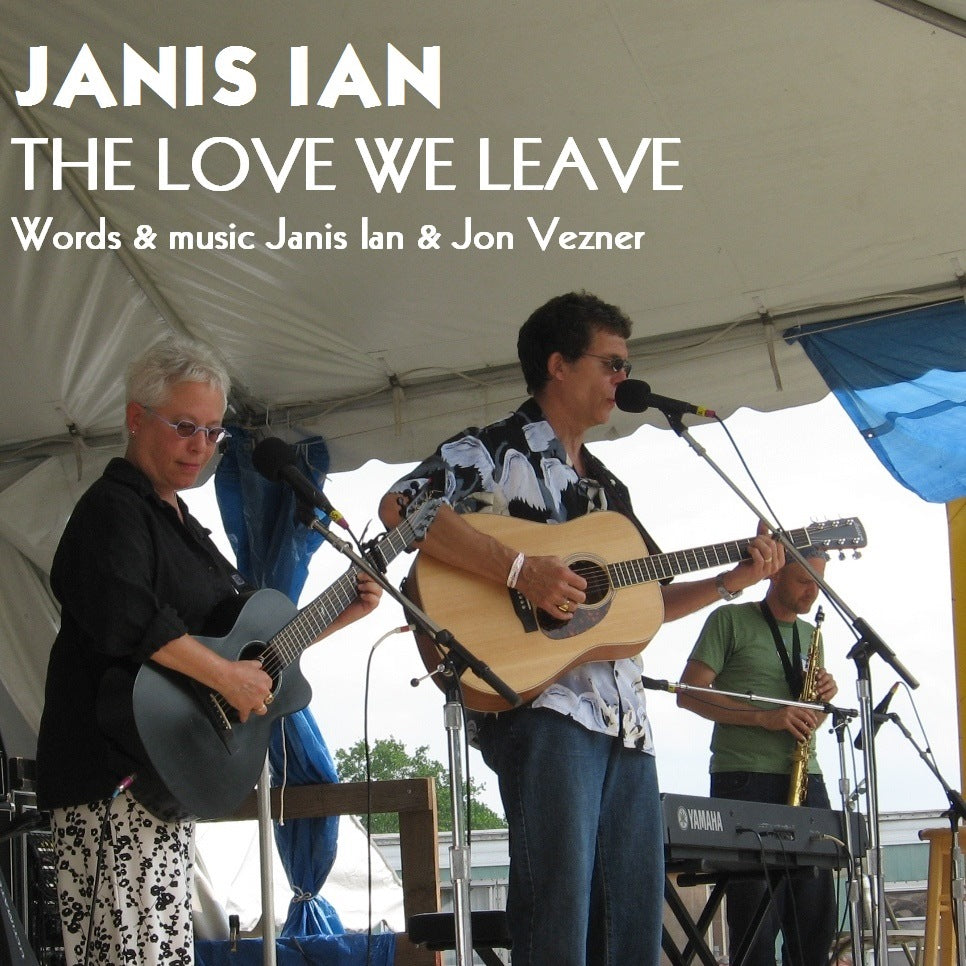 The Love We Leave download
---
IMPORTANT: Please read this information regarding downloading audio files to your phone or tablet.
"The Love We Leave" FREE MP3 DOWNLOAD
For more free downloads, go here
THE LOVE WE LEAVE

(Janis Ian/Jon Vezner)
The love we leave may be forever
Only time can tell
Every memory's a treasure
waiting on the shelf
A bright bouquet for rainy days
when we've got time to dream
Never know just who we touch
with the love we leave
The hand you hold in time of trouble
never will forget
and when that hand no longer trembles,
it will pay the debt
'til every hand of every man
is held a hundred-fold
Never know just who you touch
with the hand you hold
         I wish the love I leave could be forever
        in my children's song
         and in the sparkle of their children's laughter
         long after I'm gone
Through goodbye tears and we-lived-heres
that make up memories
We never know just who we touch
with the love we leave
With the love we leave
* Special thanks to Jon Vezner for allowing this free download!! Jon and I also wrote "This Old Town", which then appeared on a Grammy winning album by Nanci Griffith.
---
Share this Product