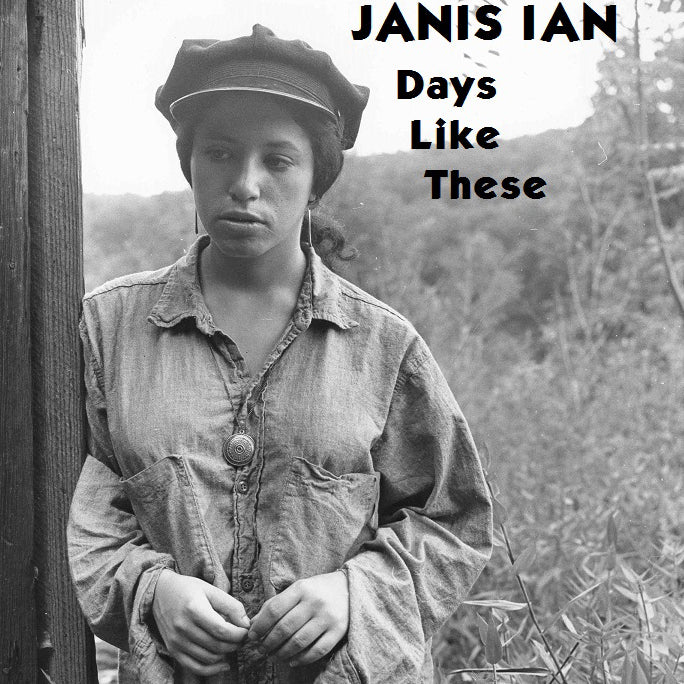 Days Like These - Janis Ian
---
IMPORTANT: Please read this information regarding downloading audio files to your phone or tablet.
FREE MP3 DOWNLOAD
For more free downloads, go here
From Janis: This is the original worktape of "Days Like These". I'd taken the song to a wonderful A&R person, Martha Sharp, wondering if she knew any artists who'd record it. I was pretty down and out at the time, desperate for financial help and a little bit of hope. Martha was great; she said although she had no artists it would suit, it was one of the best songs she'd ever heard, and she'd like a copy of it. I confessed that I couldn't afford afford a recording studio (that was before easy home recording), and she asked Randy Scruggs if he'd let me use his studio as a favor. I laid it down, and eventually recorded it myself. Eventually, John Mellencamp recorded me singing it for a film he was making. Although no one else has covered it to date, it remains, for me, one of my best songs. I wrote it when I had no hope, and it gave me back that promise. You can also see it on Youtube: https://youtu.be/s6QBUUIn_4w and you can download it for free, along with many other songs, as part of the "Better Times Will Come Project".
DAYS LIKE THESE
On days like these, when the rain won't fall
and the sky is so dry that even birds can't call
I can feel your tears disappearing in the air
Carried on the breeze, on days like these
It's years like these that make a young man old
Bend his back against the promises that life should hold
They can make him wise. They can drive him to his knees
Nothing comes for free, on days like these
            but you can't reap what you don't sow
            and you can't plant in fallow ground
            So let us fill this empty earth with hope
            until the rains come down
In lives like these, where every moment counts
I add up all the things that i can live without
When the one thing left is the blessing of my dreams
I can make my peace
I can make my peace
Yes, I can make my peace with days like these
Words & music Janis Ian © Taosongs Two, ℗ Rude Girl Records, Inc.  All rights reserved; international copyright secured.
---
Share this Product