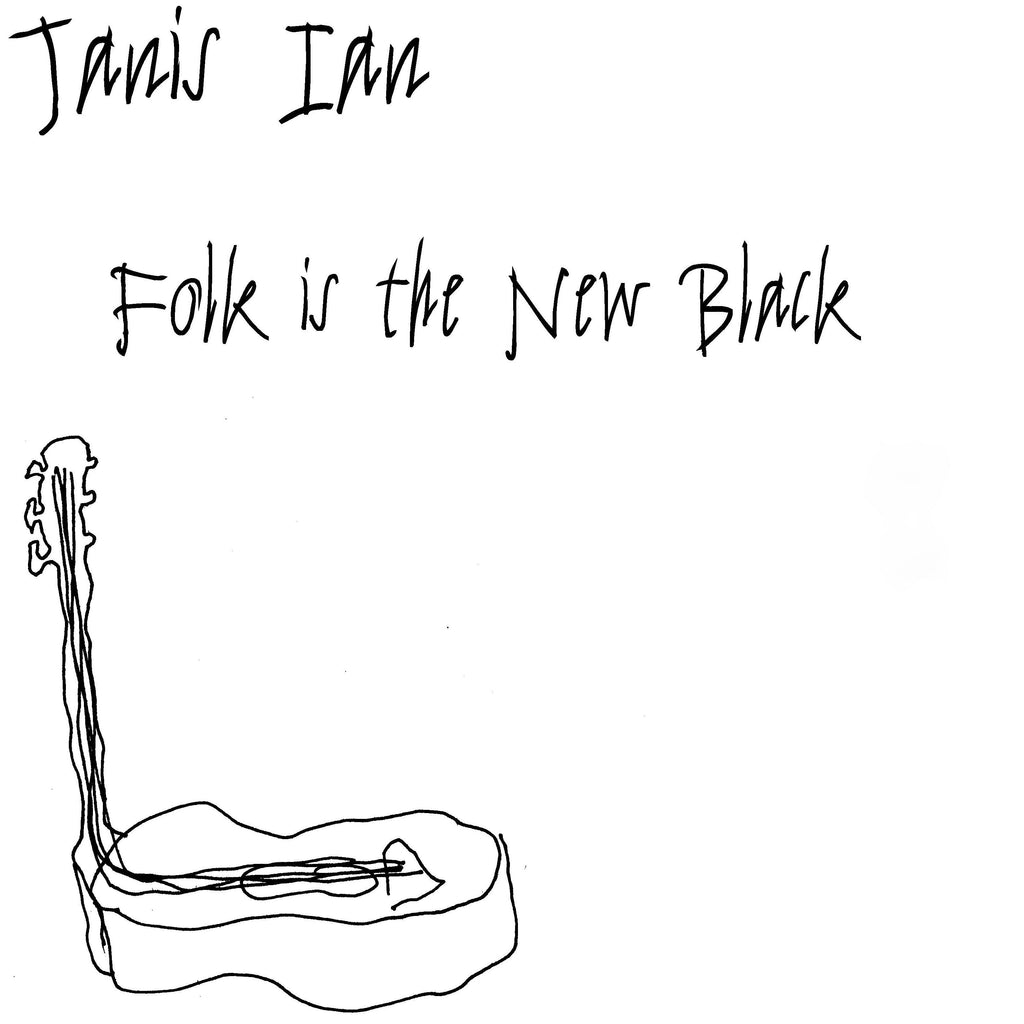 Folk Is The New Black - CD Quality Digital Download (2006)
---
IMPORTANT: Please read this information regarding downloading audio files to your phone or tablet.

These are CD quality FLAC files (16bit, 44.1kHz). They can be converted to .wav, .aif or .mp3 files.
This album is also available to download as high quality MP3 files.

Tracks
Danger Danger
The Great Divide
Life is Never Wrong
Jackie Skates
All Those Promises
Standing in the Shadows of Love
The Drowning Man
Crocodile Song
The Last Train
My Autobiography
Home is the Heart
Shadows on the Wind
Haven't I Got Eyes
Joy
Folk Is The New Black
In My Wilderness
The Basics: Produced by Janis Ian. Drums, percussion: Jim Brock; upright bass: Viktor Krauss; organ: Carson Whitsett; all other instruments: Janis Ian; vocals: a cast of friends who can't sing in tune.
The Inside Scoop: 
**** TORONTO STAR: Her first all-original album in 25 years, and a benchmark effort in a career in song that spans more than 40 years, veteran American folk-pop singer-songwriter Janis Ian's Folk Is The New Black is a bona fide jaw-dropper, a stunning achievement that embraces the zeitgeist of the age, rocks at an assured pace, oozes with satiric wit, edgy humour and barely concealed rage, flaunts her disgust of the new republic, of human greed and cruelty with intellectual muscle and a burning imagination, and wrenches the heart. With just bass, drums and a couple of acoustic guitars, Ian has constructed — apparently in a three-day session and live of the studio floor — a rich and complex musical experience, 15 songs whose lucidity and melodic potency define a composer at the peak of her abilities, all rendered in a sweet, quiet voice that urges the listener ever nearer. Both intensely personal and robustly inclusive, Ian's new songs are among the very best she has written — indeed, among the finest in the entire American folk songbook. (Greg Quill)
---
Share this Product
---
More from this collection